Why travelers trust Roundtrip International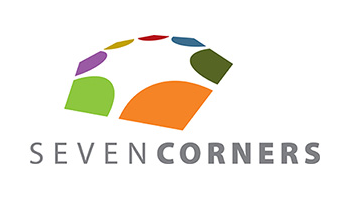 Trip Protection For Non-U.S. Residents & Non U.S. Citizens Traveling Outside Their Home Country and traveling up to 30 days. Including Trip Cancellation, Trip Interruption, Emergency Accident and Emergency Sickness Medical Expense, Baggage Protection, Personal Liability, Political Evacuation and more. Rates are based on insured trip amount and age. Available to non-U.S. Residents.
Trip Protection for non-U.S. residents traveling up to 30 days.
Special features of the Roundtrip International travel insurance package include:
Trip Cancellation
Trip Interruption
Missed Connection
Trip Delay
Emergency Accident and Sickness Medical Expense
Emergency Medical Evacuation and Medically Necessary Repatriation
* Return Insured Home
* Transportation of Spouse or Domestic Partner
* Bedside Traveling Companion
* Return Minor Child(ren)
Political Evacuation
Baggage and Personal Effects Protection
Baggage Delay
Personal Liability
Accidental Death and Dismemberment
Sport Equipment Rental Coverage
Politcal Evacuation
Return of Mortal remains
---
Roundtrip International plan benefits
Maximum Benefit per person (all amounts in U.S. Dollars)
Trip Cancellation
Trip Cost up to $30,000
Trip Interruption
100% of Trip Cost
Trip Interruption - if your trip cost is $0
$1,000 Return Air Only
Missed Connection (3 Hours)
$500
Trip Delay (12 Hours)
$500 ($100/day)
Emergency Accident and Sickness Medical Expense
$100,000
Deductible
None
Dental Sublimit
$750
Emergency Medical Evacuation and Repatriation of Remains
$100,000
Baggage and Personal Effects
$2,500 - per item limit $250
Baggage Delay (Outward Journey Only) (12 Hours)
$100 per day, maximum $200
Accidental Death & Dismemberment
$25,000
Return of Mortal Remains
$50,000
Political Evacuation
$100,000
Personal Liability
$100,000
Sports Equipment Rental Coverage
$500
Eligibility information about this plan
For Non-U.S. Residents & Non U.S. Citizens Traveling Outside Their Home Country
Ages: 0 - 80
Max Trip Length: 30 days
Not avaliable to residence of United States, Islamic Republic of Iran, Syrian Arab Republic, U.S. Virgin Islands, Gambia, Ghana, Nigeria, and Sierra Leone.
Not available for travel to the Islamic Republic of Iran and Syrian Arab Republic.
Not available to residents of European Union countries