Why travelers trust Worldwide Trip Protector Florida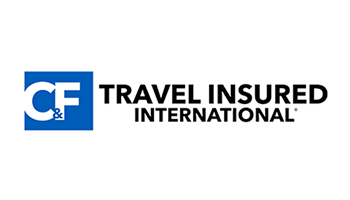 When your travel needs call for a broad plan but cost-saving takes priority, our signature worldwide trip protector is the answer. Worldwide Trip Protector, popular with families, features coverage for children at no extra charge when traveling with their related adult on the same plan. Available to residents of Florida.
Travel Relaxed, Travel Secure, You've Got Travel Insured.
Worldwide Trip Protector
Trip Cancellation
Trip Interruption
Travel Delay
Missed Connection
Itinerary Change
Change Fee Coverage
Reimbursement of Miles or Reward Points
Baggage Delay
Baggage & Personal Effects
Accident & Sickness Medical Expense
Emergency Medical Evacuation
Non-Medical Emergency Evacuation
Accidental Death & Dismemberment (24 HR)
Assistance Services
Concierge Services
Family-friendly coverage - All children under 18 traveling with adult family member are covered at no additional charge.
---
Worldwide Trip Protector Florida plan benefits
Schedule of Coverages & Services
Benefits Per Person

Coverage Limit
(in U.S. Dollars)

Trip Cancellation

100% of Trip Cost
(n/a if $0 Trip Cost)

Trip Interruption

150% of Trip Cost
($500 Return Air Only
if $0 Trip Cost)

Trip Interruption - Return Air Only
$0 Trip Cost Insured

$750

Missed Connection

$500 (3 hr)

Itinerary Change

$500 (3 hr)

Trip Delay

$1,000

Change Fee Coverage

$250

Reimbursement of Miles or Reward Points

$250

Baggage & Personal Effects

$1,000
($250 per article limit/ $500 combined)

Baggage Delay

$300 (12 hr)

Accident and Sickness Medical Expense

$100,000 ($750 dental sub-limit)
Primary

Emergency Medical Evacuation

$1 million

Accidental Death & Dismemberment (24 HR)

$10,000

Assistance Services

Included

Concierge

Included

Political Evacuation

Included

ID Theft

Included
Option: Increase Benefit Limits - $35 per person
Additional $1,000 Travel Delay
Additional $300 Baggage Delay
Additional $1,000 Baggage & Personal Effects
Additional $500 Missed Connection
Option: Flight Accident

$100,000

$8 per person
$250,000
$18 per person

$500,000

$39 per person

$1 million

$50 per person
Option: $50,000 Rental Car Damage

Any State

$7 per day
Eligibility information about this plan
Citizenship: All Nationalities
Residency: Florida
Ages: All Ages
Max Trip Length: 180 days