Why travelers trust Arch/RoamRight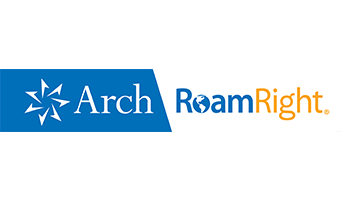 Arch/RoamRight knows that no two travelers or trips are exactly the same and travel insurance needs can vary widely. Our Essential and Preferred travel insurance plans meet the needs of most travelers, and when you purchase a Arch/RoamRight policy, you'll also have access to the travel tools available in the Arch/RoamRight mobile app.
---
Important traveler information from Arch/RoamRight
Insurance Plans
Document Library
Provider Contact / Claim Information
Claims Administration
NOTICE OF CLAIM
Written notice of claim must be given by the claimant (either You or someone acting for You) to the Company or its designated representative within twenty (20) days after a covered Loss first begins or as soon as reasonably possible. Notice should include Your name and the policy number. Notice should be sent to the Company's administrative office, at the address shown on the cover page of the policy, or to the Company's designated representative.
Address:
Arch Insurance Company
Executive Plaza IV
11350 McCormick Rd. Ste. 102
Hunt Valley, MD 21031

Phone:
1-877-687-7170

Worldwide Assistance Services
Assistance services are provided by On Call International. If you require travel, medical or concierge assistance and are more than 50 miles from home, call the On Call Operation Center.
Phone:
Toll free: 1-866-892-2483 (Within the United States and Canada)
Call collect: 603-328-1382 (From all other locations)
Frequently Asked Questions