Why travelers trust Essential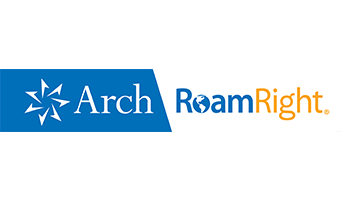 RoamRight's lowest-cost trip/flight cancellation policy provides basic Medical, Dental and Evacuation benefits without all the bells and whistles. One child (under 18) plan included with each adult plan purchased. Does not include AD&D coverage. Available to U.S. Residents.
The Essential travel insurance package provides the coverage you need to have peace of mind during your trip. As the name implies, the Essential plan features the bare essentials you need in a travel protection plan: Trip Cancellation, tourist health insurance, and baggage protection.
Special features of the Essential travel insurance package include:
Trip Cancellation
Trip Interruption
One child (under age 18) for each covered adult can be covered under standard travel insurance at no additional cost.
Trip Delay
Emergency Accident and Sickness Medical Expense
Emergency Evacuation, Medically Necessary Repatriation
Baggage and Personal Effects Protection
Baggage Delay
24/7 Assistance services hotline to help you navigate through the claims process, provide travel info, concierge services, and more
Available Upgrades
Medical and Evacuation Coverage Upgrade
Accidental Death and Dismemberment - Air Only Upgrade
Rental Car Collision Insurance Upgrade
---
Essential plan benefits
Trip Cancellation
Up to Trip Cost
Trip Interruption
100% of Trip Cost
Trip Interruption - $0.00 Trip Cost Insured
$500 Return Air Only
Missed Connection or Itinerary Change (6 Hours)
$200
Trip Delay (12 Hours)
$500 ($100/day)
Emergency Accident and Sickness Medical Expense
$15,000
Deductible
$50
Dental Sublimit
$500
Emergency Evacuation, Medically Necessary Repatriation and Repatriation of Remains
$150,000
Baggage and Personal Effects
$750 ($50 deductible)
Baggage Per Article Limit / Combined Article limit
$250 / $500
Baggage delay (24 Hours)
$200
Kids Under 18 included at No Charge
1 child/covered adult
Worldwide Travel Assistance
Included
Business Assistance
Included
Concierge Assistance
Included
Security Assistance Services
$100,000
Fourteen Day Free Look
(not applicable to NY and WA; residents of IN 30 days)
Included
Medical and Evacuation Upgrade
Medical - Additional $15,000
Evacuation - Additional 150,000
Accidental Death & Dismemberment - Air Only Upgrade
$25,000
Rental Car Damage
$25,000
RoamRight Insurance Products Offered and Underwritten by Arch Insurance Company
RoamRight is a trade name used by Arch Insurance Company. All insurance products are offered and underwritten by Arch Insurance Company, which A.M. Best Company has assigned a financial strength rating of "A+" (Superior) and the largest financial category size of "XV". Arch Insurance Company (a Missouri corporation, NAIC # 11150) is a licensed insurance company in all 50 states and the District of Columbia. Executive offices for Arch Insurance Company are located at One Liberty Plaza 53rd floor, New York, New York 10006
The information and descriptions contained on this website are not intended to provide the full details of any and all the terms, conditions, limitations, exclusions, or discounts applicable to our products and services, but are provided for general informational purposes only and do not in any way replace or modify the language contained in your insurance contracts, policies, and/or declaration pages (collectively, the "insurance documents"), which are controlling. For full details, please refer to the actual language in your insurance documents. If there are any conflicts between information provided on this website and the insurance documents, the insurance documents shall govern. Not all insurance coverages or products are available in all jurisdictions.
Eligibility information about this plan
Citizenship: All Nationalities
Residency: United States (must be a US citizen or permanent resident)
Ages: All Ages
Max Trip Length: 180 days