Why travelers trust Global Medical Insurance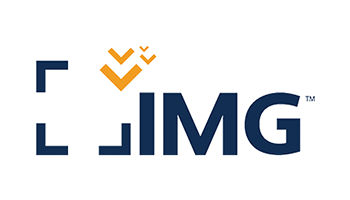 Long-term comprehensive medical plan for individuals and families
A long-term, annually renewable, comprehensive worldwide medical insurance program for individuals and families.
Highlights:
Five plan options and additional optional coverages
Choice of coverage area to reflect your geographical area of need
Flexible underwriting that fits your needs
Emergency benefits by accredited on-site clinical staff
Premium modes to schedule the frequency of payment that meets your needs
Multiple deductible options to accommodate your financial resources
Freedom to choose your own health care provider wherever you are in the world
Who the plan is designed for:
Coverage for individuals or families living or working abroad
Contract employees living and working abroad
Seniors with dual residencies six months or longer outside the U.S.
Being a global citizen can be an exciting experience, but it also comes with potential complications. Your health care while traveling should not be one of those concerns. With Global Medical Insurance, a revolutionary program from International Medical Group® (IMG®), you will receive the worldwide medical coverage you need, backed by the world-class services you expect.
Global Medical Insurance allows you to choose from several plan options, customize your length and area of coverage and select from multiple deductibles and modes of payment. With your medical history in mind, the program provides different underwriting methods to extend medical coverage to you that may be declined by other companies.
With IMG, you will rest assured knowing that we have a dedicated department working to keep your insurance as affordable as possible. The costs of health care are rising, but we are committed to controlling those costs. As part of that commitment, IMG offers a Medical Concierge program, an unparalleled service that saves you on out-of-pocket medical expenses. We also offer a cash incentive and to waive 50% of your deductible for choosing to receive treatment from some of the best medical facilities outside the U.S.
You need the proper worldwide coverage, provided by a company that's there for you when you need us most. When you select Global Medical Insurance, you receive IMG's promise to deliver exceptional medical benefits, medical assistance and service — all designed to give you Global Peace of Mind®.
---
Global Medical Insurance plan benefits
Eligibility information about this plan
Citizenship: All Nationalities
Residency: All Nations
Not Available to residents of New York State or European Union countries
Age: Must apply by age 65. Lifetime renewability
US citizens must spend at least 6 months per year outside the US.

Global Medical Insurance is available to individuals and families of all nationalities. U.S.citizens must reside abroad or plan to leave the U.S. on their effective date and plan to reside abroad for at least six of the next 12 months. Non-U.S. citizens may reside anywhere, including their country of citizenship, although certain eligibility restrictions may apply to non-U.S. citizens residing in the United States. Persons between the ages of 14 days and 74 years old may apply for coverage. Persons older than 74 years of age are not eligible. Certain other restrictions may also apply.
Families applying for Global Medical Insurance will receive free coverage for the first two eligible dependent children between the ages of 14 days to 9 years when both parents are insured under the Global Medical Insurance plan. Children under the age of 19 applying individually should use the male 19-24 age bracket when applying for coverage. Each person requesting coverage must complete the information required in the application.
Lifetime Eligibility
Lifetime medical coverage is available if you are enrolled in the Global Medical Insurance plan by your 65th birthday and maintain continuous coverage to age 75. Prior to your 75th birthday you will receive a summary of benefits of a new plan, Global Senior Plan®, and an enrollment form for coverage. There is no additional medical underwriting. You simply need to review the benefits, and complete and return the enrollment form with your premium