Why travelers trust Travel Guard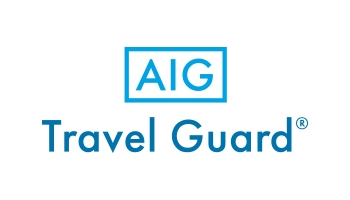 Travel Guard travel insurance and assistance plans are trusted every year by millions of travelers. Their award-winning customer care, suite of products and 24/7 assistance services provides you with the coverage and service you need. You can feel confident that in the event of an unexpected travel mishap, you're protected when you purchase a Travel Guard travel insurance plan.
---
Important traveler information from Travel Guard
Insurance Plans
Document Library
Provider Contact / Claim Information
For Claims Assistance and Forms
Address:
Travel Guard
3300 Business Park Drive
Stevens Point, WI 54481

Phone:
Inside the U.S.: toll free 1-800-826-1300 M–F 7:00 a.m. – 7:00 p.m. CST
Outside the U.S.: call collect 715-345-0505

For 24 Hour Worldwide Travel Assistance
Phone:
Inside the U.S.: toll free 1-800-826-8597
Outside the U.S.: call collect 715-345-0505

This is only a brief description of the coverage(s) available under policy series T30337NUFIC. The Policy will contain reductions, limitations, exclusions and termination provisions. Full details of coverage are contained in the Policy. If there is any conflict between the contents of this document and the Policy, the Policy will govern in all cases. Insurance underwritten by National Union Fire Insurance Company of Pittsburgh, Pa., a Pennsylvania insurance company, with its principal place of business at 175 Water Street, 18th Floor, New York, NY 10038. Is currently authorized to transact business in all states and the District of Columbia. NAIC No. 19445. Coverage may not be available in all states.
Frequently Asked Questions