Why travelers trust Safe Travels Voyager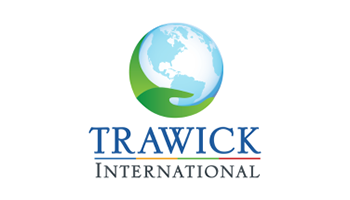 The Voyager is designed for those who are looking for the highest available benefit limits to protect your trip. This plan includes Primary Medical Coverage with a $250,000 per person limit and provides coverage for Pre-Existing Medical conditions on plans purchased prior to or with final trip payment. Optional Cancel for Any Reason Available.
COVID-19 MEDICAL EXPENSES are covered and treated the same as any other sickness.
This plan covers COVID-19 the same as any other sickness. Please see Trip Delay Benefit for $2,000 lodging/accommodations expenses.
Comprehensive Coverage
Valid for US Residents and US Citizens
Up to $250,000 in Emergency Medical Coverage
$1,000,000 of Emergency Evacuation Coverage
$2,000 lodging/accommodations expenses
For trip cost up to $100,000 per person
Coverage for Pre-Existing Medical Conditions on plans purchased prior to or with Final Trip Payment
Primary Medical Coverage
Includes minimum coverage of $2,000 for potential quarantine lodging expenses
Optional Cancel for Any Reason (CFAR)
---
Safe Travels Voyager plan benefits
Benefits of Coverage – Per Person
Trip Cancellation

Airline Reissue or Cancellation Fees

100% of Trip Cost
Up to $100

Trip Interruption

150% of Trip Cost

Trip Delay

(Including quarantine accommodations/lodging)

Provides $2,000 ($150 per day per person)

Optional $4,000 ($300 per day per person)

Optional $7,000 ($500 per day per person)

(6 hours or more)

Airline Ticket Exchange Fee

$100

Baggage & Personal Effects

$2,500

Baggage Delay

$600 (8 hours)

Emergency Accident & Sickness Medical Expense

Up to $250,000


Emergency Dental due to Accident

Up to $750

Medical Evacuation & Repatriation

$1,000,000

Common Carrier AD&D (Flight Only)

Optional

24-Hour AD&D

$25,000

Rental Car Damage

$35,000

Pet Coverage

$250

Worldwide 24/7 Non-Insurance and Emergency Assistance Services

Included

Pre-Existing Coverage

Purchase Prior to or with Final Payment – Insure Full Pre-Paid Trip Costs

Coverage Type

Primary

Cancel for Any Reason (not available in WA and NY)

Optional

24-Hour AD&D

Optional Additional $25,000

Common Carrier AD&D

Optional Additional $250,000
Eligibility information about this plan
U.S. residents traveling domestically and abroad (Valid in most states)
Maximum trip length 180 Days
Maximum insured trip cost $100,000 per person
Up to age 99